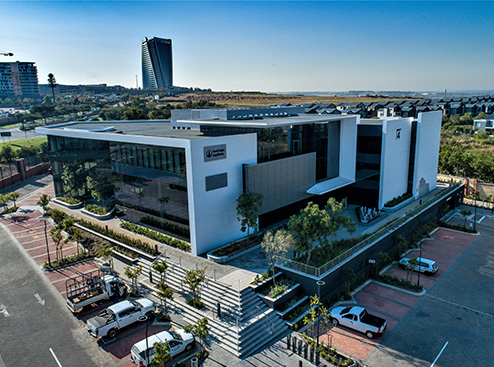 Corporate Campus
We are proud to welcome Boehringer Ingelheim to our growing Waterfall community. The 130-year-old international pharmaceutical company has chosen to move to Corporate Campus – the ultra-modern office precinct that integrates technology, collaborative spaces and green design. See you on Campus!
Mall of Africa
Philosophy by Jenni Button
The proudly South African designer clothing label has just opened its fashionable doors in our Mall. Shop bespoke items, all ethically made in their Cape Town atelier.
Shop 2177
Upper Level
Call 082 375 4837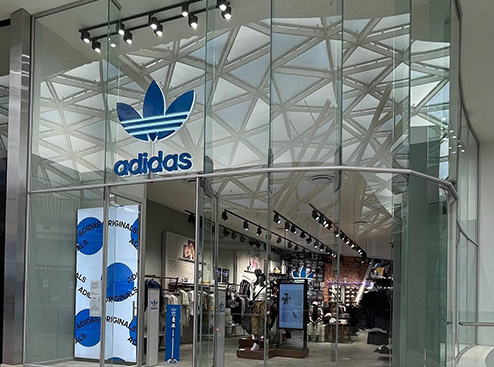 Mall of Africa
Adidas Original Store
The Original, and still the best. Discover the ultimate in authentic athletic chic with the Adidas Collection at our new Adidas Original Store.
Shop 2165
Upper Level
Call 010 517 2428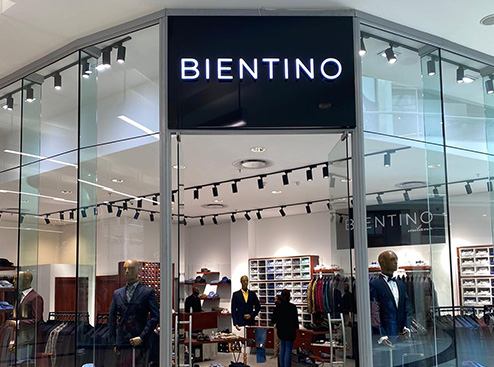 Mall of Africa
Bientino
Mall of Africa welcomes Bientino Collections. If it's formal and casual menswear you're looking for, then Bientino delivers in style.
Shop 1044
Lower Level
Call 060 619 6221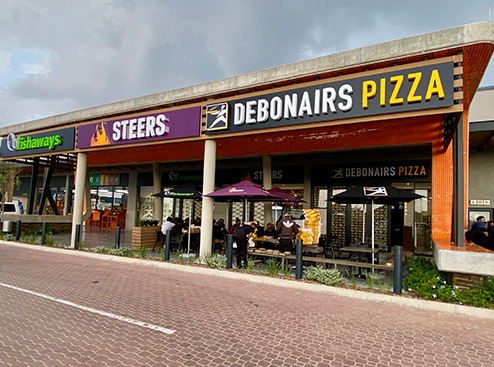 Polofields Crossing
Deliciousness. On the go.
All that shopping making you hungry? Grab a quick takeaway from Steers, Debonairs Pizza or Fishaways. Now open.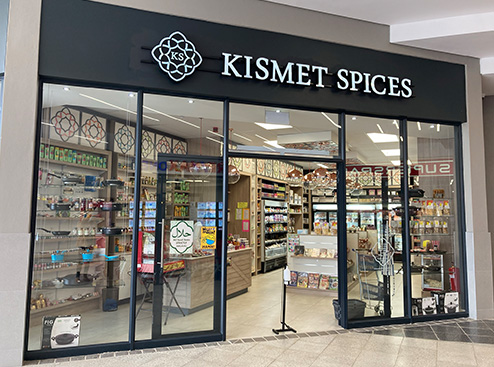 Polofields Crossing
Kismet Spices
Add a little spice to your life with a world of traditional spices, homemade heat-and-eat pastries and savouries, as well as parathas and chapattis. You'll also find pots, pans and recipe books to enrich your culinary skills.
Call 011 413 8390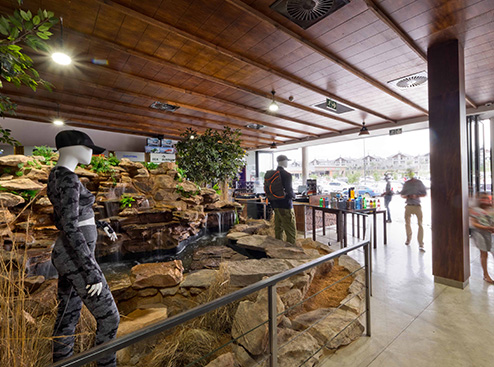 Polofields Crossing
Waterfall Arms & Outdoor
As one of the leading distributors of firearms and accessories on the African continent, Waterfall Arms & Outdoor always 'aims' to please. With two indoor shooting ranges, plus camping equipment and outdoor gear, consider your next adventure sorted.
Call 010 055 3122